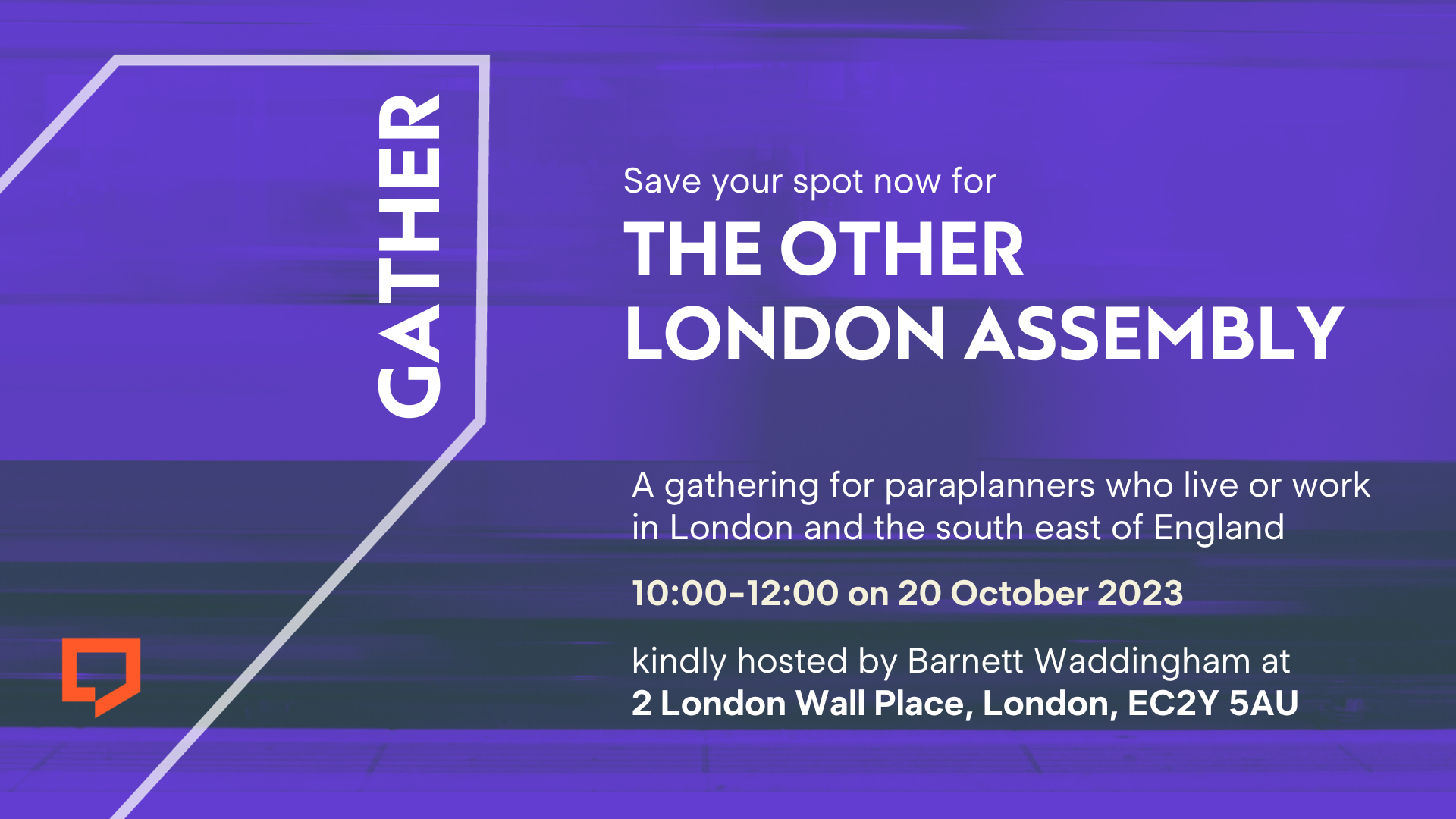 If you're a paraplanner who lives or works in striking distance of central London, then The Other London Assembly from 10am on Friday 20 October 2023 will be right up your street.
Hosted by Dan Atkinson and Andy Schleider, this is your chance to gather with paraplanners from your neck of the woods to learn what's going on in each other's worlds, share ideas, and discover practical tips and illuminating insights.
Book your spot and you'll be able to shape the agenda for the two-hour get-together but – right now – we expect paraplanners taking part to exchange ideas on report writing and, now that the consumer duty is a feature of daily life, explore how we're demonstrating 'fair value' in annual reviews.
Plus, the chance to tackle any other paraplanning topic that's on your mind when we gather at the London Wall Place office of Barnett Waddingham.
From our very first meeting in 2013, the Paraplanners' Assembly has created gatherings – in person and online and all over the UK – that spark collaboration and conversation.
Expect the same from The Other London Assembly.
After all, Assemblies only happen because paraplanners show up. You'll feel you belong at The Other London Assembly because The Other London Assembly belongs to you.
So how about it? Book your spot now.