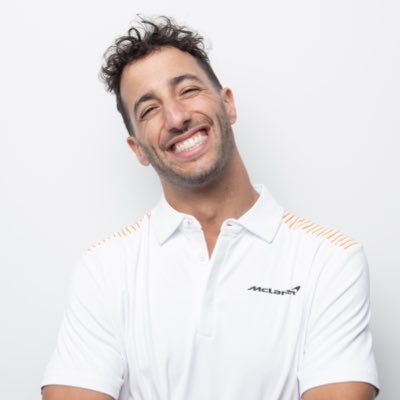 Yes, that's the Powwow Troll pictured with newly-crowned Formula One World Champion Lewis Hamilton in the background.
It seems it pays to have a sister who works for BBC Radio 5 Live. Especially when she's the pit lane reporter for the station's Formula One coverage.
We have no idea how it happened but Jennie Gow, sister of Powwow Down South organiser Alan Gow, travelled to last weekend's Drivers' Championship decider in Abu Dhabi with the Powwow Troll in tow.
And what a weekend Troll had: Posing with – among others – Australian driver Daniel Ricciardo(right, above) and taking a tour of the Mercedes-Benz team's garage (right, below).
But does that mean Jennie Gow – a motorsport broadcaster with 5 Live and host of ITV's Formula E coverage – will be the unlikely winner of a Powwow Troll picture competition? A competition which, strictly speaking, is only open to paraplanners?
Well it's time for you to decide. It's time to CAST YOUR VOTE in the poll to find the best Powwow Troll picture that's been snapped since September's Paraplanners Powwow. It'll just take a minute so, to vote, just click the button below.
Meanwhile, here's a selection of Powwow Troll snaps that you'll be voting for (or not).
Back to Resources