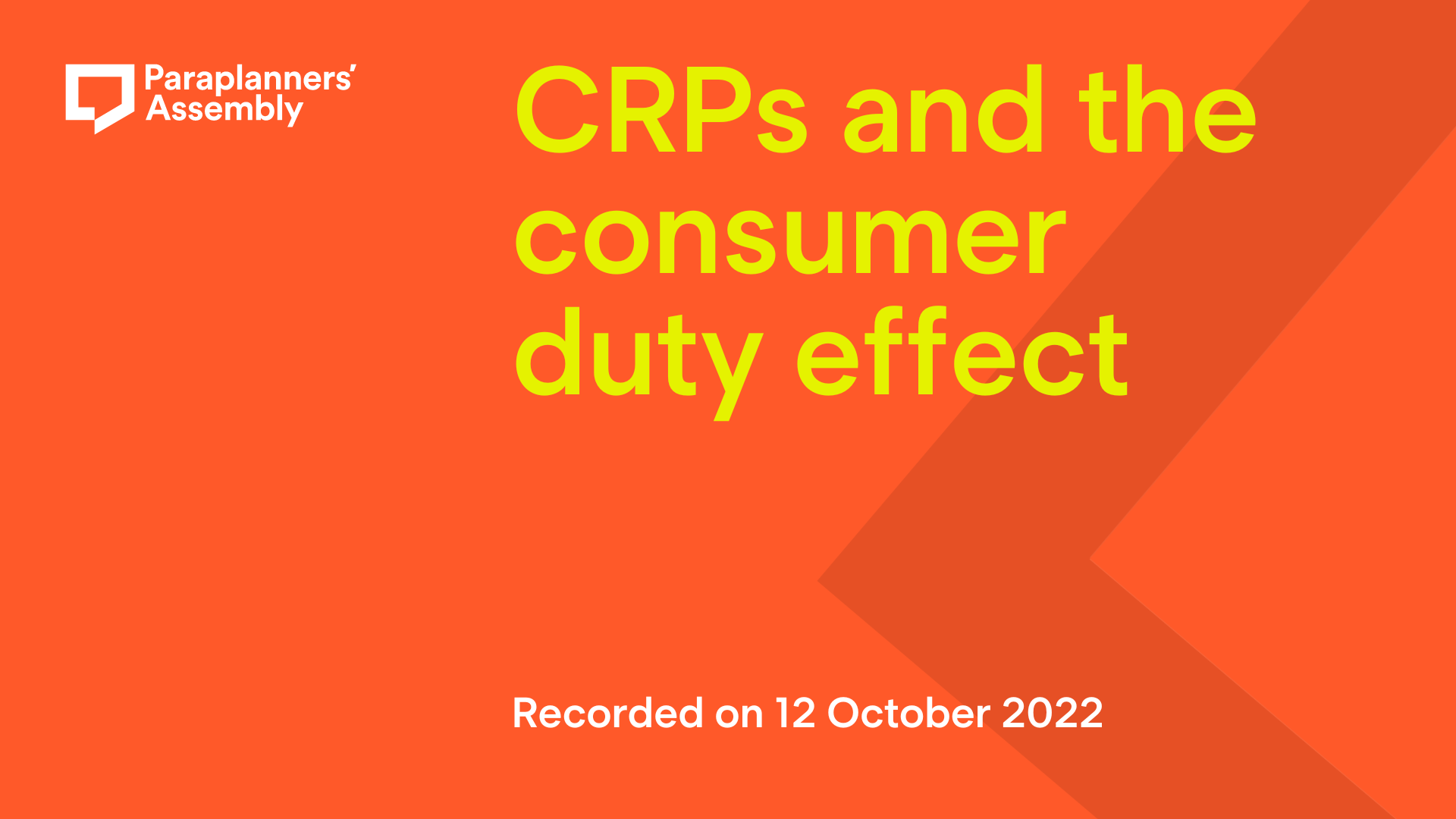 Heather Hopkins of NextWealth and Andrew Nash from Pru joined host, Richard Allum, for an online Assembly at 1pm on 12 October 2022.
During the hour-long event they covered the emerging trends in CRPs including thoughts on the effect that consumer duty is having on propositions.
They also covered other topics such as whether secure income is making a comeback and insights into client perspectives on the information that advice professionals provide to them.
From now on, there's no need to visit Crowdcast to save your spot at an online Assembly. Just tap 'Book event' and follow the step-by-step instructions.
Broken link or duff information?
If something's not quite right on this page, please tell us what you spotted now at our bug list.