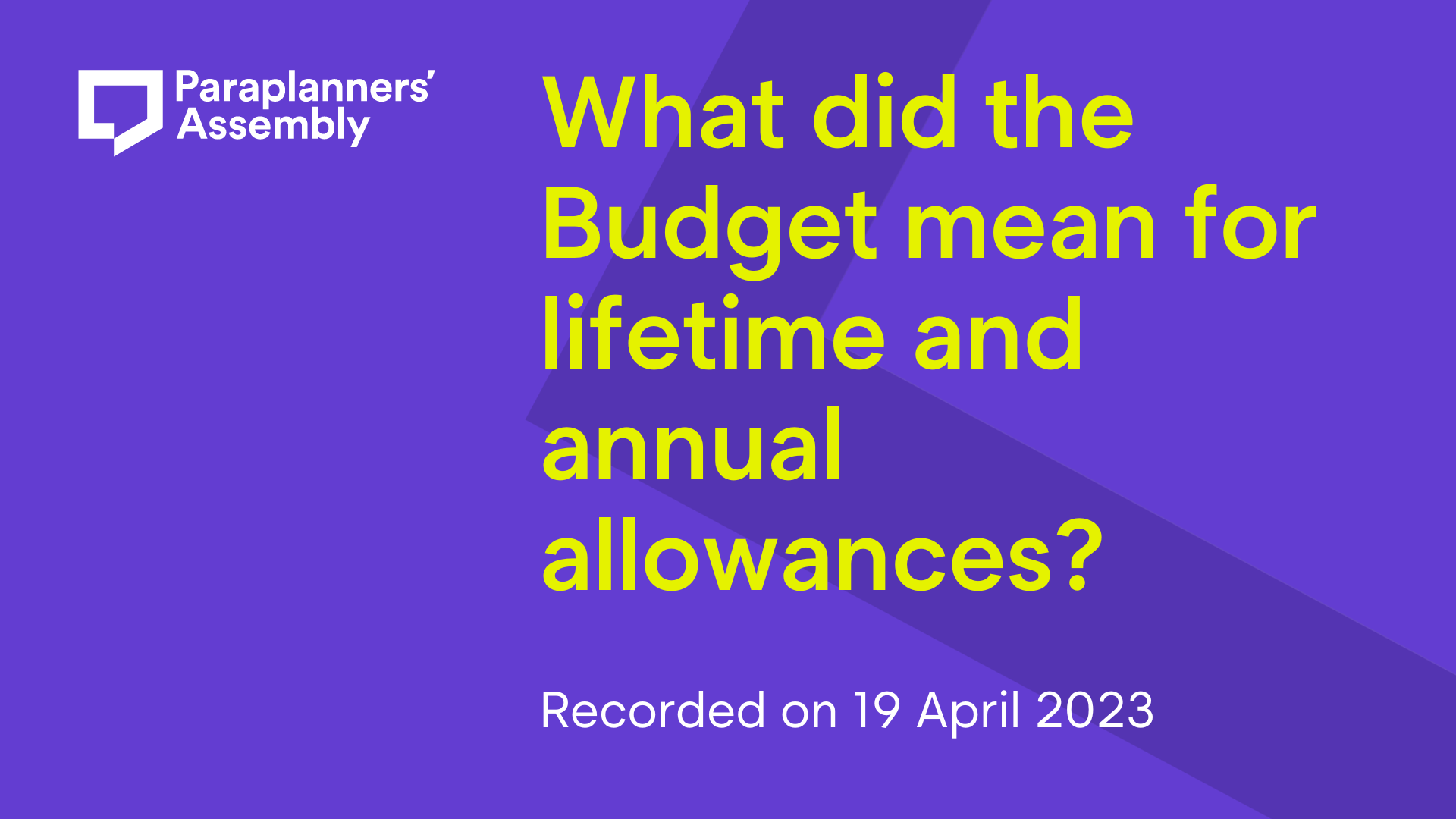 Les Cameron of M&G Wealth joined us to explore what the Budget in March 2023 meant for paraplanners, financial planners and clients.
Over the course of a lunch hour, as well as fielding questions from paraplanners in the chat, Les talked through the key financial planning questions of the Chancellor of the Exchequer's statement.
In particular, Les tackled the changes to lifetime and and annual allowances and their consequences.
Scroll down to view the video replay or listen instead via our podcast.