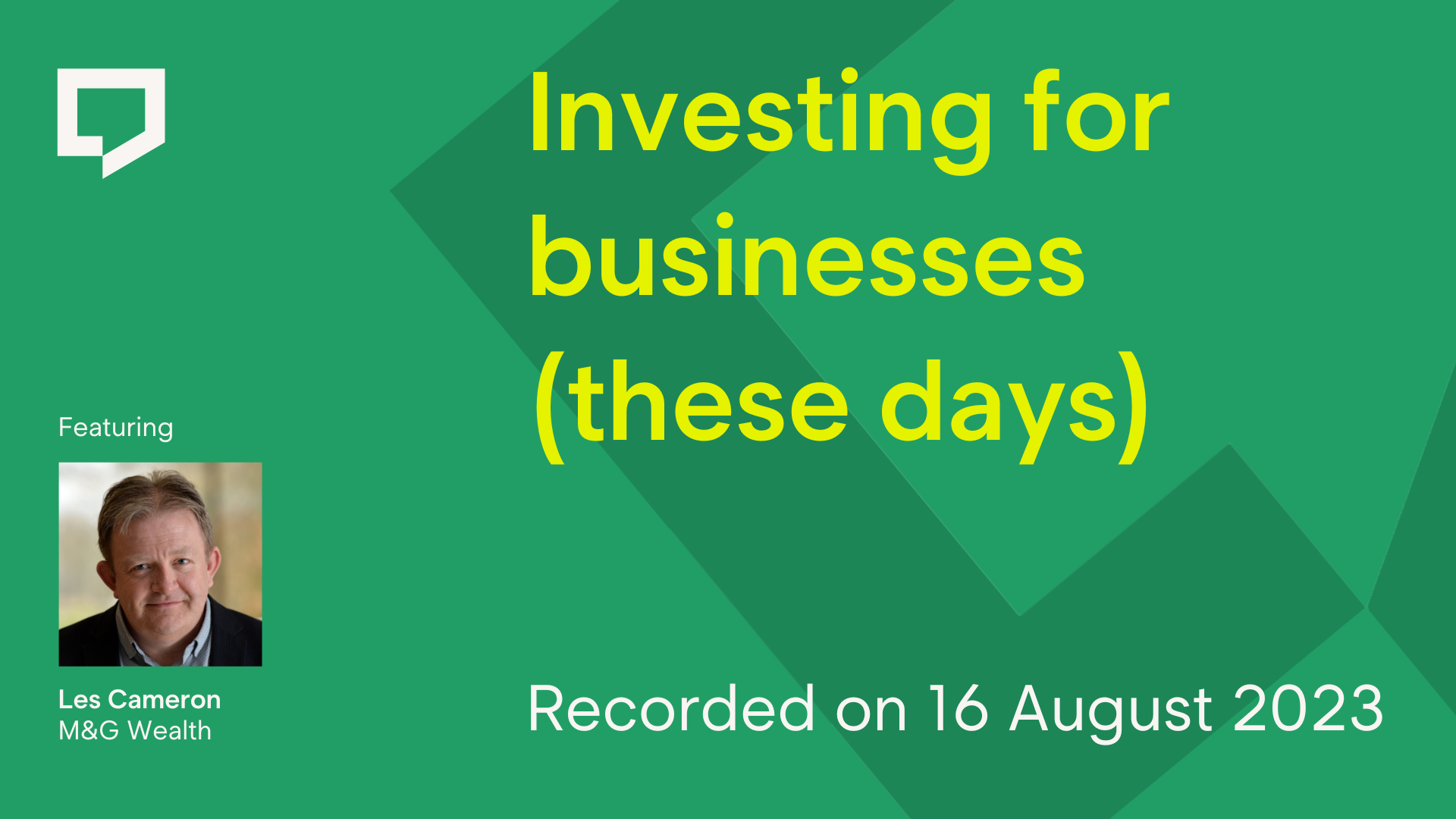 Popular Assembly regular, Les Cameron of M&G Wealth, joined us in something of a follow-up to last November's online Assembly on financial planning essentials for small businesses.
As you'll know if you tuned into that Assembly, there are already plenty of reasons for business-owning clients to consider investing surplus profits rather than, for instance, taking them as income.
But April's 6p rise in corporation tax could add impetus to business owners interest in weighing up their options.
Yet there's so much uncertainty around these days – even about once relatively dependable vehicles like bonds – so what strategies should you be considering for clients with businesses?
During this lunch-hour online Assembly, Les explored investment options, discuss tax treatments and tackle the topic of demonstrating suitability.
So if you have clients with businesses – or run a business yourself – why not tune in?