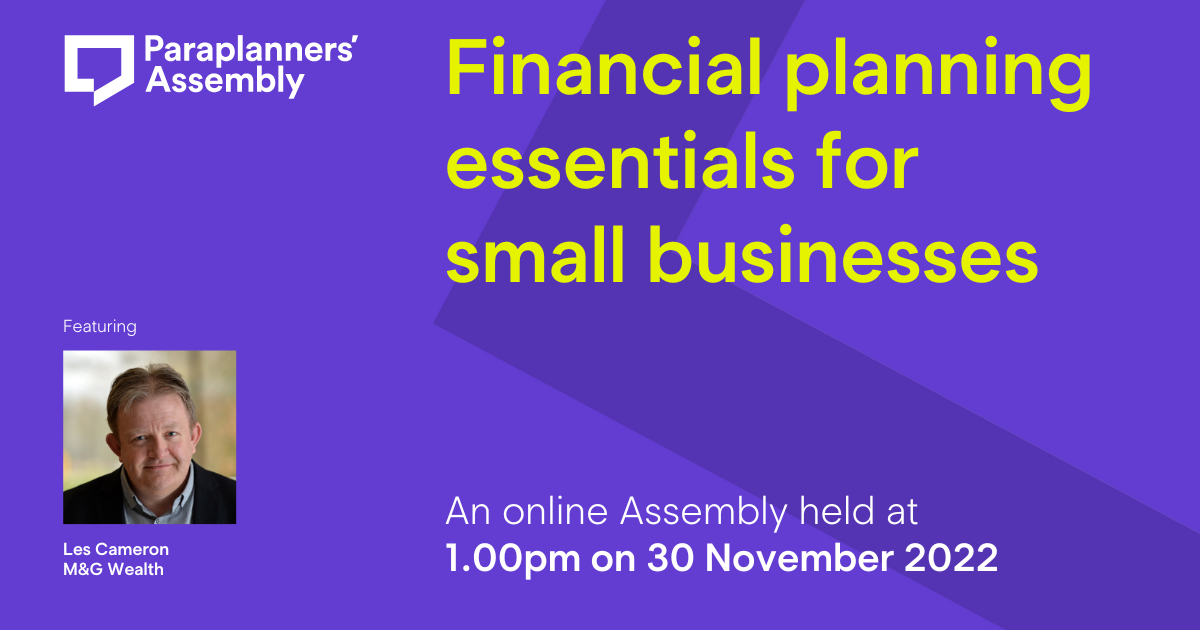 Planning for small and medium size businesses can often feature in a paraplanner's role. But guess what? We don't think we'd ever explored the issues that affect small businesses – and the people who run them – in an Assembly.
So we decided to fix that. And to help us navigate the topic, we were joined by Les Cameron from M&G Wealth.
Whether you already have experience in this area or are new to it we're confident that this Assembly will be right up your street. Over the course of an hour, we expect to cover:
how corporation tax works
what the changes mean and how will they work
corporate investments for surplus profits
profit extraction and remuneration strategies
From now on, there's no need to visit Crowdcast to save your spot at an online Assembly. Just tap 'Book event' and follow the step-by-step instructions.
Broken link or duff information?
If something's not quite right on this page, please tell us what you spotted now at our bug list.