We're beyond excited to reveal that Sarah Lees and Jonny Stubbs will be this year's Big Day Out 2022 hosts in the Cotswold countryside setting of FarmED on Thursday 15 September 2022.
While this will be Sarah's first appearance at the Paraplanners Assembly as a host, the senior paraplanner at Mazars Financial Planning Limited is no stranger to the main event. In fact, Sarah is a serial participant in the national Assembly. Her hosting debut will mean she's notched up an impressive tally of SIX national events – missing only the 2017 edition since 2016.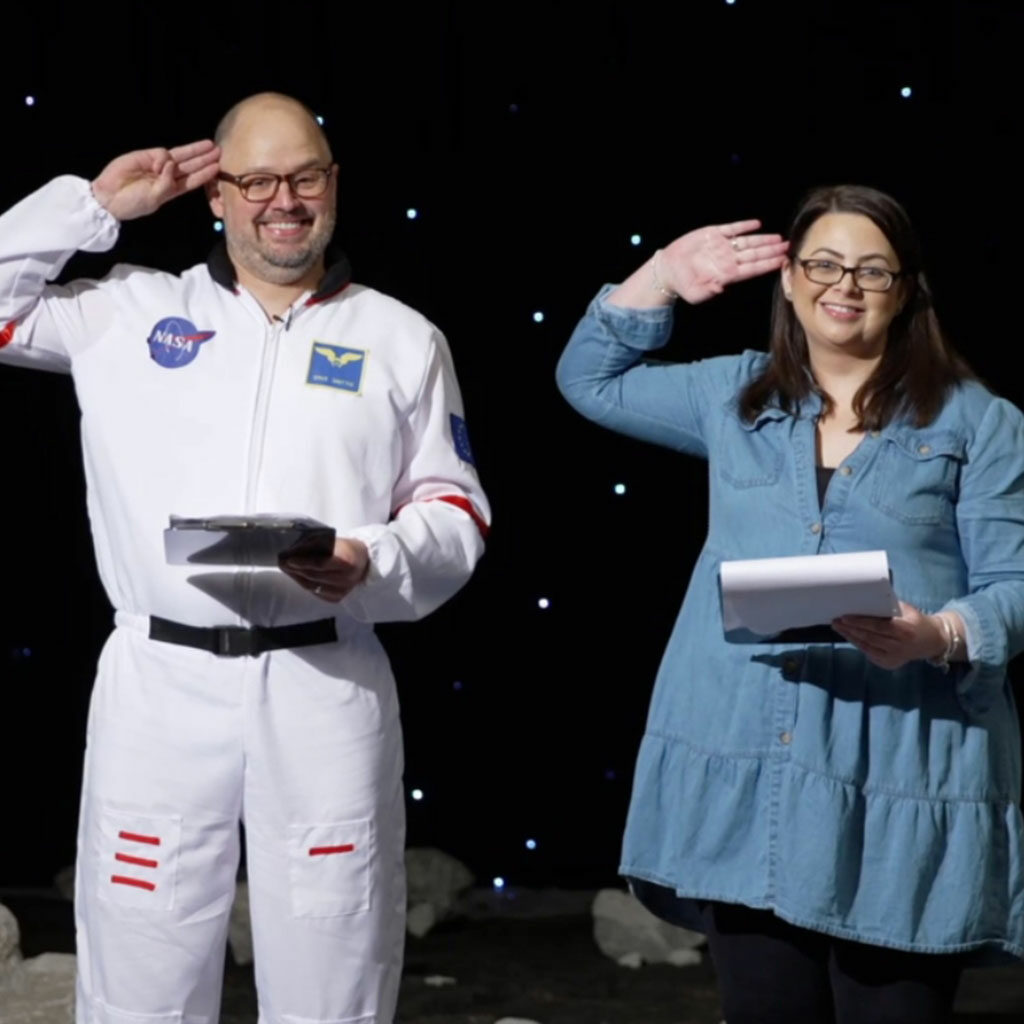 The Big Day Out 2022 will be Jonny's hat-trick of national Assembly host appearances but his first at an in-person event. In 2020, the director of risk for LIFT Financial caught the train to the imaginary coastal resort of Paraplanners Paradise alongside co-host Becca Tuck and, last year, was launched to the – once mythical – world of Paraplanet with fellow explorer, Caroline Singleton.
Sarah's debut continues the tradition of inviting paraplanners with the desire to do so, the chance to host Assembly events. That practice started in 2017 when Caroline Stuart hosted the – then – national Powwow in Aynho, Northamptonshire. Between 2013 and 2016, Assembly co-founder, Richard Allum, had hosted all four national events.
(In fact, this article by Caroline Stuart from IFA Magazine in 2020 still sends tingles up the spines of your Assembly backroom team.)
Don't leave it too late to grab your ticket!
Secure your ticket NOW for THE BIG DAY OUT on 15 September 2022 and, if you'd like to join us, the BIG NIGHT IN from 7pm on 14 September.
It's the first time we've gathered together since 2019.
The BIG DAY OUT cost £30. Tickets for THE BIG NIGHT IN cost £20.
For full event details and to grab your ticket ➔ Big Day Out 2022 on Eventbrite
Want to get involved in hosting Assembly events?
Then the first step is to get familiar with the different formats by trying out the different kinds of events we host. When you have – and you're definitely interested in contributing a bit of time and energy – get in touch by emailing [email protected].