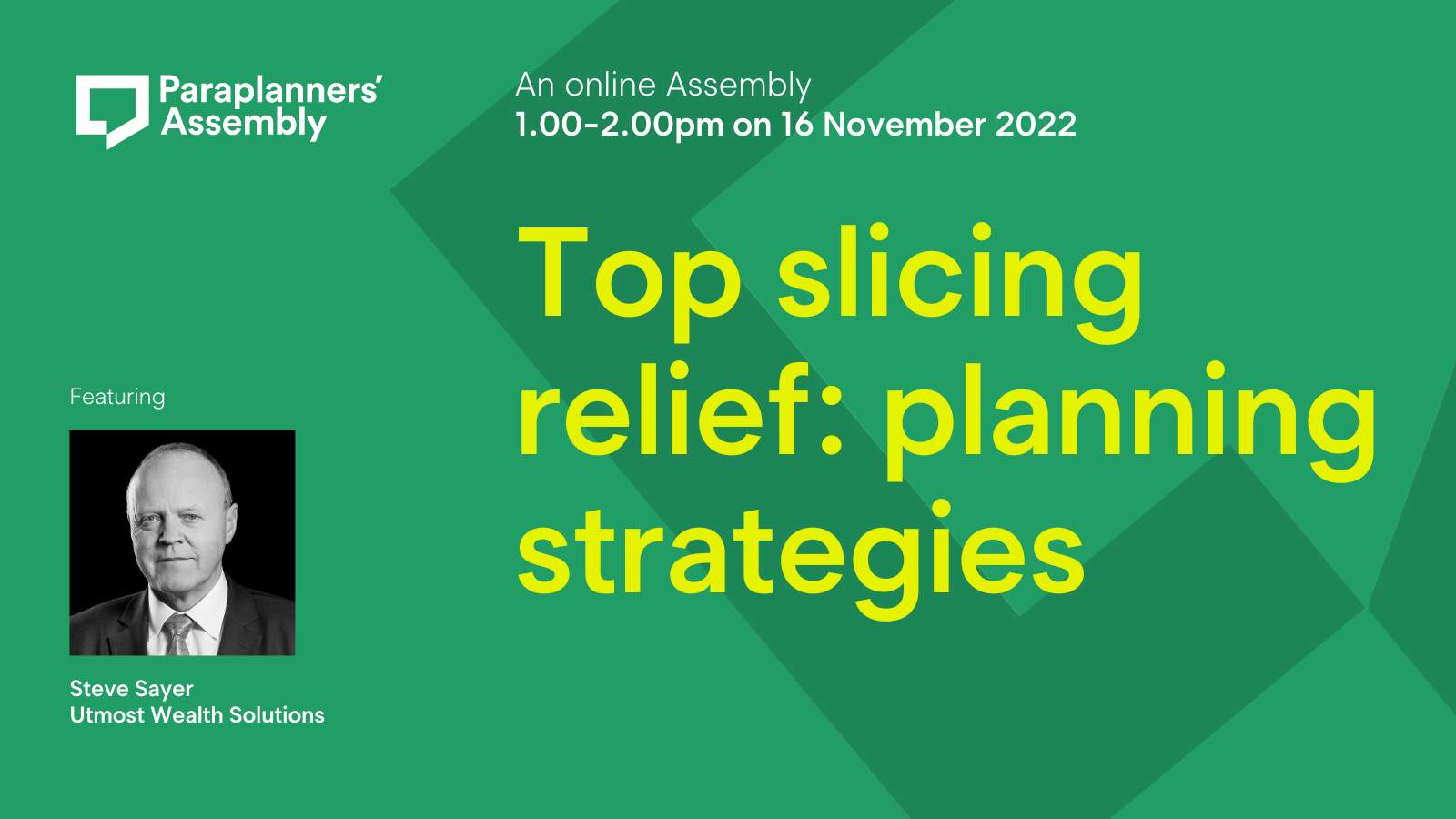 Steve Sayer from Utmost Wealth Solutions joined us for the second of two online Assemblies tackling the issue of top slicing relief.
In the first Assembly – held on 29 June this year – Steve invited us to look at more technical considerations and calculations.
In this second session, he took a look at planning strategies for top slicing relief. The session covered:
How to avoid trustee rates of tax on gains
When should new money top up an existing bond or go into a new bond?
How to apply time apportionment relief
How to plan for ongoing income
From now on, there's no need to visit Crowdcast to save your spot at an online Assembly. Just tap 'Book event' and follow the step-by-step instructions.
Broken link or duff information?
If something's not quite right on this page, please tell us what you spotted now at our bug list.