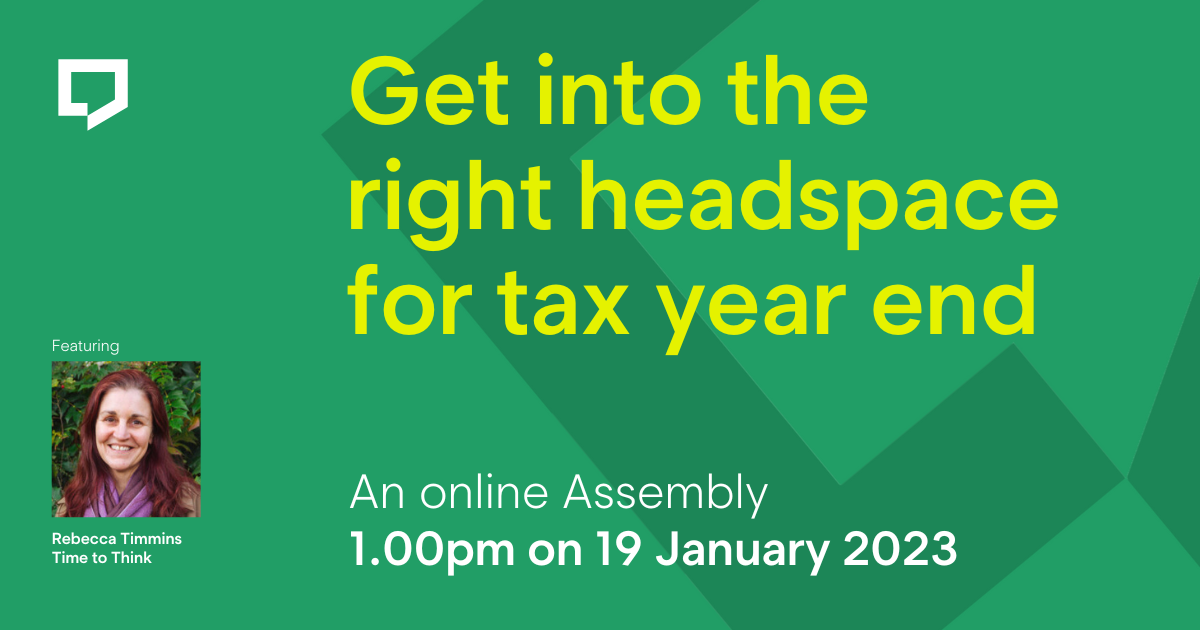 Tax year end. ALREADY?
Yes. But it wasn't just any old hour's worth of tax chat (attractive though we know that would be).
No. This is all about getting in the RIGHT MINDSET for 2023's tax year end deadline.
(Like a HIIT workout. But without the HIIT bit. Or the workout.)
What it involved was coach and facilitator, Becca Timmins, being joined by Kez Condy and Jo Parkes from Navigatus, Zoe Hitchcock from Crowe UK and Emery Little's Satu Flynn to discuss how they were getting in the zone for this year's tax deadline.
The audience were invited to tune in as the group answer three questions:
What went well at tax year end last year?
What was a challenge?
What will you take with you into this tax year end?
By sharing their insights and experiences from last year – combined with your own contributions in the chat – everyone taking part – on screen or off it – gained ideas, tips and techniques that could prove invaluable in countdown to the tax year deadline.